The Pionairs are holding their 40th Annual Pionairs Conference (APC) and Annual General Meeting (AGM) on Sunday, April 30, 2017 in Vancouver. Unfortunately, the event is sold out as the room only holds 240 people. For those unable to attend, the conference will be videotaped and available on the Pionairs website at www.pionairs.ca (for members) soon after the event.
Terry Baker, Wayne Albertson and myself (Alan Rust) will be attending this event as well as the luncheon. Please stop by and say hello if you see us!
---
The Canadian Maple Wings Association.

The 2017 CMWA Annual General Meeting will be held on Sunday, May 7th, 2017 at the Lambton Golf and Country Club in Toronto.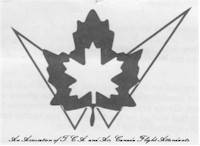 The Vancouver "Western Arrow" chapter of C.M.W.A. summer luncheon will be hosted by the Dogwood Chapter on Wednesday, June 14th, 2017 at the Church & State Winery in Victoria, B. C.