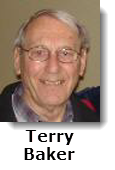 Registration of Canadians abroad.
Conditions change quickly due to political unrest or severe environmental conditions. Registration of Canadians Abroad is a free service offered by Foreign Affairs, Trade and Development Canada that keeps you connected to Canada in case of an emergency abroad, such as an earthquake or civil unrest, or an emergency at home.

Whether you're planning a vacation or living abroad, you can sign up in just a few minutes.
Online registration at: www.travel.gc.ca/travelling/registration
This government website, www.travel.gc.ca provides up-to-date reports and information in Canada or abroad.
(Source: Pionairs newsletter issue #19 October, 2017))