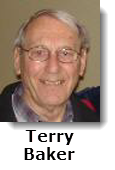 Passenger interviews part of new security for US-bound flights
A number of airlines operating to the US have indicated they will be implementing new security measures recently for US-bound flights.
US Transportation Security Administration (TSA) state that passenger interviews are part of the continuing implementation of the Department of Homeland Security (DHS) mandate, issued in June, requiring 180 airlines operating to the US to enhance security. The measures are part of DHS and TSA efforts to raise the global aviation security baseline.
The security measures affect all individuals— international passengers and US citizens—traveling to the United States from a last point of departure international location.
(Source: atwonline.com October 25, 2017)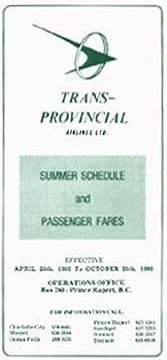 Trans-Provincial Airlines Ltd was established by a group of local businessmen at Terrace, British Columbia, in 1964 to offer charter and scheduled services from Prince Rupert to the Queen Charlotte Islands as well as to Stewart, Alice Arm, Hartley Bay, Bella Bella, Ocean Falls, Price George, Smithers, and the Alaskan town of Ketchikan.
Jim Pattison Industries purchased the carrier in 1979 as one of many acquired for the formation of Air BC, Ltd.; however, the carrier is allowed to retain its identity and was purchased from Jim Pattison in October 1986 by a group of investors headed by Port Hardy supervisor and TPA Chief Pilot Gene Story, then purchased by Harbour Air in 1994.
Here we have this timetable from the Bjorn Larsson collection.
(Source: worldhistory)
Some interline deals from Perx.com
We've got a MEGA deal on the Mega ship Oasis of the Seas! Pack & GO and sail 7 night. Caribbean in a balcony from only USD $575! Celebrate the New Year at sea aboard the fantastic Regal Princess.
Board this 10 night FLL r/t Caribbean sailing from just USD $649 balcony and cruise your way into the New Year! Norwegian Escape 7 night Caribbean sailings have terrific rates in November & December.
Take a look at the pre-Christmas departure below that has USD $499 balconies just perfect for an early gift to yourself!
PERX.com brought to you by Interline Vacations
12708 Riata Vista Circle, Suite A-125, Austin, TX 78727
Tel: 512-691-4500