Shirlee Schacter sends us some photos from The Friends of Front Street (FoFS) who held their 17th Annual Reunion at Hooter's on Carlingview Drive, Etobicoke, Ontario on October 28th, 2017.

The whole gang were assembled for this shot.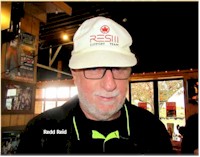 Redd Reid sporting a true memento of the old RES III days!!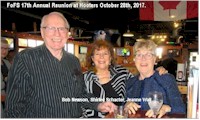 Bob Newson, Shirlee Schacter and Jeanne Wall get together.
John Seddon, Ted Zubek, Rick Morris and Bruce Castator enjoy themselves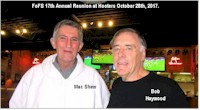 Mac Shaw chats with Bob Haywood.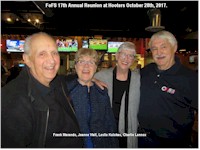 Frank Marando, Jeanne Wall, Leslie Kulokas and Charlie Lennox reminiscing old times.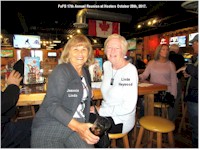 Here we have Jeannie Lindo and Linda Haywood.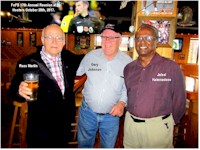 Finally, Russ Martin, Gary Johnson and Jaleel Kalamadeen talking over old times.