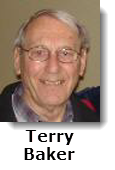 Terry Baker, co-founder of the NetLetter scours the internet for aviation related Trivia and Travel Tips for you, our readers, to peruse.
Ways to avoid paying too much to travel. (Source: MSN.COM)
Not Springing for that Long-Distance Phone Plan.
Whether you're jetting off for a lengthy 12-day trip or a mini weekend-getaway, never neglect getting your phone plan on board with your modified area code. Most phone plans offer a variety of travel packs, from daily discounted travel rates to weekly promos that cover you from domestic to international jet-setting. Nothing kills that post-vacay high like a phone bill that's a few too many digits long!
Splurging on Sunscreen at the Resort.
Sunscreen may seem like a small expenditure, but the markup on this stuff at resorts and in the airports is off the charts! Take the time to pick some up beforehand and pack it carefully into your carry-on (double-wrap in baggies to avoid any mess if the bottle should burst) – you'll thank us when you aren't paying a small fortune at the hotel boutique every other day for another mini-bottle of SPF 30.