The Candy Drop Mission – Berlin airlift.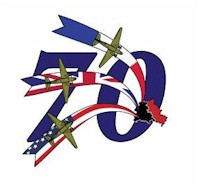 With the 70th anniversary of the Berlin Airlift coming up in June, a small group of volunteers has been assembling a fleet of vintage aircraft to re-create the famed Candy Bomber Mission originated by Gail Halvorsen in 1948.
The "Berlin Candy Bomber" or "Uncle Wiggly Wings" gained fame for dropping candy to German children during the Berlin airlift.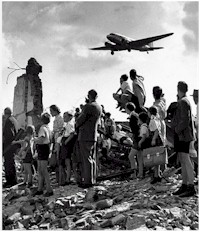 Although the airlift began in 1948, it carried on until 1949 so the commemoration will occur next year, in conjunction with the 75th anniversary of the D-Day landings in Normandy.
Thus far organizers Peter Braun, Thomas Keller and Jörg Siebert have commitments from 35 aircraft operators, with airplanes coming from all over the world.
(Source: avweb.com)
View video on YouTube.