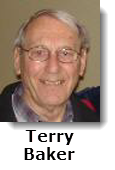 Terry Baker, co-founder of the NetLetter scours the internet for aviation related Trivia and Travel Tips for you, our readers, to peruse.
Effective June 1, flights for our codeshare partner Central Mountain Air (CMA) out of Vancouver International Airport (YVR) will be relocating to the South Terminal (from the Main Terminal), and all CMA flights will depart from and arrive at the South Terminal.
(Source: Daily May 18, 2018)
---
PAL Airlines

Our roots in the aviation industry were planted over 40 years ago in St. John's, Newfoundland and Labrador.
What started as a renowned Atlantic Canadian flight school has grown into one of the largest independent airlines operating in Eastern Canada. Our core services include scheduled flights, air charter and air cargo services.
The fleet has two each of Dash-8-300, Dash-8-100, Twin Otter and Beech 1900D.
(Source: www.palairlines.ca)
---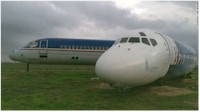 Location: Brookshire, Texas.
Project Freedom was thought out and built by airplane enthusiast Joe Axline. It includes two separate planes, a MD-80 and a DC-9-41 without their wings, resting next to each other.
The MD-80, which Axline named Freedom, provides rooms for friends and family, including a master bedroom, bathroom, and kitchen. The DC-9-41, called Spirit, includes a theater, music room, arts and crafts room, bedrooms, a bathroom, and also a kitchen.
Axline has been living in one of the planes from Project Freedom for the last two years.
(Source: complex.com)