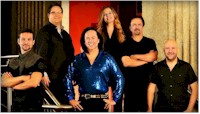 It's "Nearly Neil" Held by Vancouver Pionair District.
Join us for a very special social event with Neil Diamond tribute artist "Nearly Neil". Pionairs members receive a discounted rate at this event.
This event is for PIONAIRS MEMBERS AND SPOUSES ONLY.
September 24, 2018 09:30 (check-in) until 14:00.
Click Here for full details on the Vancouver page of the Pionairs website.