Trevor Trowel sends in another story -
Dinner at Dirty Dick's (A crew layover)
Old Tom the doorman of the Kensington Palace Hotel in London, dressed in his working uniform of quasi-military elegance complete with medals and top-hat, had told me that a very nice place to go for lunch was Dirty Dick's pub near the Underground Station at Liverpool Street.
He had told me that the pub served typically British food from a huge buffet and that I would not be disappointed. Just take the number 9 bus and ask the conductor to put you off at Dirty Dick's.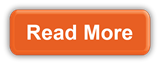 Neil Burton sends us details of his first flight -
I was one of 9 young people who were winners of a local "Peanut Butter" contest, through a corner grocery.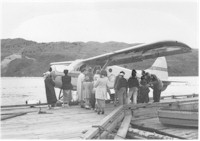 Our prize was a flight, May 7, 1955, on a de Havilland Beaver (CF-GYO), of Pacific Western Airlines, on floats. Boarding took place from the float dock, of Fulton Field Airport (Kamloops Airport), on the Thompson River.
Airborne, the pilot flew us over Kamloops' main street, Victoria Street, and we could see our neighbour friends lined up to enter the Paramount Theatre, 5th Ave. & Victoria St., to view the afternoon matinee.
We were in the air for about 30 minutes before returning to the Fulton Field dock.
Editor's note from Ken Pickford: The DHC-2 Beaver Neil flew on in 1955 is still flying today at almost age 69, and after many operators, still has the original registration (now C-FGYO).
Click Here for history and photos of that aircraft from Neil Aird's extensive site with detailed history of almost every Beaver built.
Neil Burton's second first flight – On the British Airways Concorde.

Right, it's just another contest to increase the sales at Chevron gas bars. Correct, but this time it paid off for another "First Flight", on the British Airways Concorde aircraft. Some representative of Chevron called our summer cabin, and either my mother or sister-in-law took the call. They had to find me outside, but the representative either held or I had to call them back for those skill-testing questions. My answers must have been correct as I won a seat, one of 99 per flight. My flight was on Saturday, August 9, 1986.
At check-in, seats were assigned on a "first come, first served" basis, then it was a coffee and a danish snack before a 10 A.M. departure, boarding from a jetway at the YVR Terminal. This Concorde flight headed northwest over Vancouver Island and was said to have broken the sound barrier, over the Pacific Ocean and approached Mach 2. Yes, we were served an in-flight lunch of hors d'oeuvres, Beef Wellington, Camembert cheese and chocolates in a Concord design box. A drink of French champagne was available and a carnation corsage/boutonniere was on each guest's tray.
On landing, from our venture over the Pacific, the Concorde was taxied to the CP Air administration building, where we deplaned and were allowed to walk around the aircraft, thus the engine and tail photos. During the flight all passengers were allowed to enter the cockpit to take photos.
I also took in the Abbotsford Airshow and saw the British Airways Concorde, registration G-BOAG, perform in the sky above the airport.
Cheers, Neil Burton, April 10, 2020