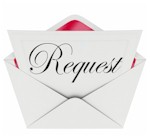 Subscriber Françoise Cohen has a request:
Hello everyone and thank you so much for the letter!
I was part of the May 1973 - BC/YVR Canadian Pacific Airlines class under Françoise Roger then from YUL.
I am not nor do I wish to be on Facebook. Could you please help me reconnect if possible with everyone?
Louise Gauthier, Carole Rivest, Helena Vartanian from Finland and Martin Tarjuelo with whom were spent flying beautiful years.
Any info would make me so happy. I now live in Northern California and could fly to reconnect almost anywhere.
Editors' note: If you have any information for Ms. Cohen, please contact us at This email address is being protected from spambots. You need JavaScript enabled to view it. and we pass along your info to her.