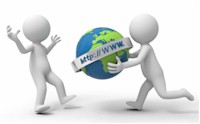 Subscriber Scott Barham in the United Kingdom sends the following request:
I am hoping you maybe able to assist me in locating a former CP Air/Canadian airlines colleague 'George McBurnie'.
I am a friend of his from the UK and we used to correspond for many years but unfortunately we lost touch quite some years ago and I would like to see if George is still around.
He used to be the editor of the Canadian Airlines in house newsletter and lived in Point Roberts, Washington State but worked at the Vancouver airport.
I am writing to you as I note his name is mentioned on one of your newsletters.
Any assistance you can give in this matter would be greatly appreciated.
Regards
S. Barham (UK)
Editors' Note: If you any information for Mr. Barham, please contact us at This email address is being protected from spambots. You need JavaScript enabled to view it. and we will pass it along.