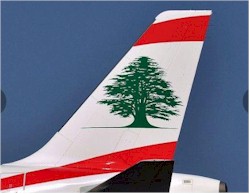 Name this airline, answer in 'Terry's Trivia' below.
---
Brookfield Asset Management Inc. has hired former Air Canada chief executive Calin Rovinescu as a senior adviser within its global private equity group.
Rovinescu retired as head of Canada's largest airline in February after leading it for 12 years. He is also a former chair of the Star Alliance chief executive board and of the board of governors of the International Air Transport Association.
The alternative investment manager says Rovinescu will help in finding and executing on investment opportunities, with a focus on the aviation and aerospace sectors.
Source: MSN.com
---
Dorval Consolidation.
For the past 20 years, Montreal has supported two airport facilities, one with an international focus and one primarily domestic and transborder. Domestic flights have departed from Dorval or Mirabel, all transborder precleared flights from Dorval, and all international flights from Mirabel. After long consideration and significant public discussion, Aéroports de Montréal (ADM) made the decision to consolidate international flights at Dorval, effective September 15, 1997.
(Source: "Horizons" magazine issue dated August 1997)
NetJets has signed an agreement with supersonic aircraft developer Aerion that includes purchase options for 20 Aerion AS2 supersonic business jets. According to Aerion, the deal brings the value of its order backlog to approximately $10 billion.
The company also announced plans to collaborate with aviation training provider Flight Safety International to develop a flight training academy for supersonic civil, commercial and military aircraft.
Aerion's AS2 is expected to have a top speed of Mach 1.4 and supersonic range of 4200 NM. It will be powered by GE's new Affinity engine and outfitted with an avionics suite that is being developed in partnership with Honeywell. Aerion is aiming to begin AS2 production in 2023 at its planned facility in Melbourne, Florida.
Source: AvWeb/aviation-news (Registration required)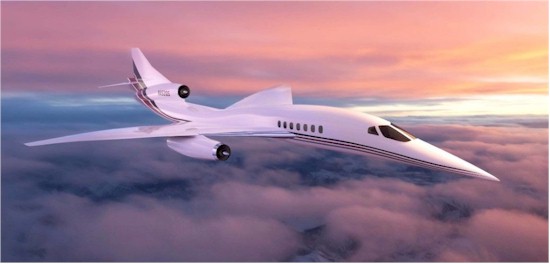 ---
Canada's tiny Flair Airlines, which made headlines by handing Boeing a crucial order for 737 MAX jets recently, is forging growth plans inspired by the austerity that transformed Hungary's Wizz Air into one of Europe's largest carriers.
Former Wizz executive Stephen Jones, brought in from Europe to run Flair last year, said the Canadian company had grabbed planes at "a great price" to accelerate a relaunch based on the imported recipe of extreme cost discipline.
"In many ways, the future of Flair will be a cookie-cutter of the success of Wizz," the CEO told Reuters.
One difference? Flair is basing its growth on Boeing jets whereas Wizz shot up the rankings to become one of Airbus's biggest customers.
Source: MSN.com
Flair Airlines is Canada's only independent Ultra Low-Cost Carrier (ULCC) and we are on a mission to make travel affordable and accessible for all Canadians.
We believe Canadians have been paying too much for too long, and our low-cost approach makes air travel affordable. As of December 2020, we have flown almost 18,000 flights with approximately 2.3 million passengers.
Headquartered in Edmonton, Alberta, Flair provides service to eighteen Canadian destinations with a fleet of Boeing 737 aircraft.
Source: FlyFlair.com