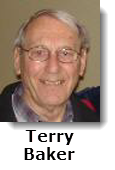 Terry Baker, co-founder of the NetLetter scours the internet for aviation related Trivia and Travel Tips for you, our readers, to peruse.
Answer for the mystery airline in 'Odds and Ends'.
Darwin Airline SA was a Swiss regional airline with its head office in Bioggio, Lugano.
It was bought by the holding company which owned Adria Airways, the largest airline in Slovenia, but remained a separate company operating as Adria Airways Switzerland.
It operated scheduled domestic and international services in some western European countries. It used the brand name Etihad Regional from January 2014 to July 2017, when Etihad Airways sold its 33% stake to the owner of Adria Airways. It previously also operated flights on behalf of Alitalia. Its bases were Geneva Airport and Lugano Airport.
In November 2017, the Swiss authorities suspended the airline's license for scheduled flights due to financial difficulties but allowed the wet lease operations to be continued.
On December 12, 2017, the airline was declared bankrupt and ceased all remaining operations after its license was voided, while some of their fleet was transferred to its owner Adria Airways; the Saab 2000 aircraft still operate scheduled services from Ljubljana Airport in the name of Adria Airways.
Adria Airways itself declared bankruptcy and ceased operations in September 2019.
---
Interline cruise deals.

Celestyal Cuises offers interline rates on 3, 4, 7 and 14 Night Cruises to Greece and Turkey.
Sail roundtrip from Athens on Celestyal Cruises on 3, 4 7 or 14 Night sailings and experience Greece.
Their interline rates also include open bar and 2 shore excursions! How about 3 Nights for as low as USD$319pp.
7 Night Cruises start as low as USD$659 pp.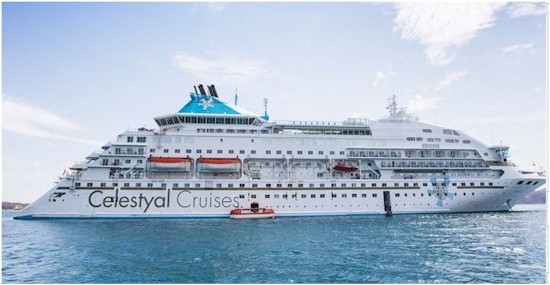 Holland America opened up 10 departures for 7 Night Alaska cruises. These are sailing roundtrip from Seattle and start in late July and go thru the end of September.
Rates are as low as USD$561pp for an inside cabin and from USD$861pp for a balcony cabin.
Check www.interlinetravel.com or 800 766-2911 for details.

Here are some web site links you may find useful -
www.world-airport-codes.com - Find airport codes here
www.webflyer.com - Mileage Calculator for determining zones for ZED Travel
www.amadeus.net - Flights, Hotels and Load Information Guide
www.skyscanner.com - Information regarding various fees, such as baggage.
www.PassRider.com - Online 'non-reving' community
www.flyzed.info - Airline specific ZED travel trips
---
From 'cheesy catchphrases' to word combinations that just don't make sense, there's been a lot of very odd airline slogans over the years.
Here are some notable examples:
"The Low Fares Airline" - You guessed it; Ryanair is the custodian of this straightforward motto.
"Fly for the price of a taxi" - This was the catchphrase for Germany's Hapag-Lloyd Express.
"Scotland's Airline" - Scottish airline Loganair chose a relatively simple slogan for its branding.
"Because owners care" - This slogan comes from Canadian carrier WestJet Airlines.
"The world's most refreshing airline" - In an effort to promote its new business class offering, Swissair produced a marketing campaign in 1997.
"Tickets from €29. It's not a joke, we're German" - Cologne-based low-cost airline Germanwings.
"Arrive in better shape" – Cathay Pacific.
"Follow me home" – Hawaiian Airlines.
"The 6000 mph airline" – Philippine Airlines.
"Work Hard. Fly Right" – Continental Airlines.