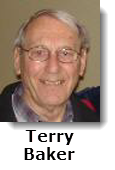 Terry Baker, co-founder of the NetLetter scours the internet for aviation related Trivia and Travel Tips for you, our readers, to peruse.
Answer for the mystery airline in 'Odds and Ends'.
BRA Braathens Regional Airlines was a Norwegian-owned Swedish airline founded in 2016 and one of the largest domestic airlines in Sweden.
The actual operators of all of its flights however are its sister companies Braathens Regional Airways and Braathens Regional Aviation. The brand BRA is the successor of Malmö Aviation and Sverigeflyg. The company has its headquarters in Stockholm. BRA suspended all operations on April 6, 2020.
Source: