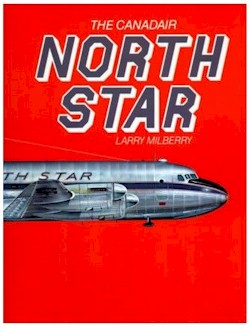 Here's a book for any avid aviation history fan and keen reader - The Canadair North Star.
Most of the Canavbook "regulars" know this one and treasure their copies. But some more recent readers may have missed out.
Lovely autographed copies are available for you at these all-in prices: Canada $60, USA CAD$70, International CAD$80.
You can order by paying straight to This email address is being protected from spambots. You need JavaScript enabled to view it. by PayPal, Interac, etc. or by posting your cheque or money order to:
CANAV Books, 51 Balsam Ave., Toronto, Canada M4E3B6
Here's your chance to pick up one of Canada's grandest aviation books before the last new copies disappear. Also, The Canadair North Star makes the perfect gift for any relative, pal, employee, etc., who enjoys the best aviation history you can find on the printed page.
Source: canavbooks.wordpress.com