Honorary Member Award to Jim Bruce.
The Retired Airline Pilots of Canada (RAPCan) recently honoured Jim Bruce at their Montreal May Luncheon.
Jim helped to produce the May PX (Position Report — RAPCan's journal) featuring his Viscount 'At The Fence' painting as a full wrap-around cover.
Source: CAHS Newsletter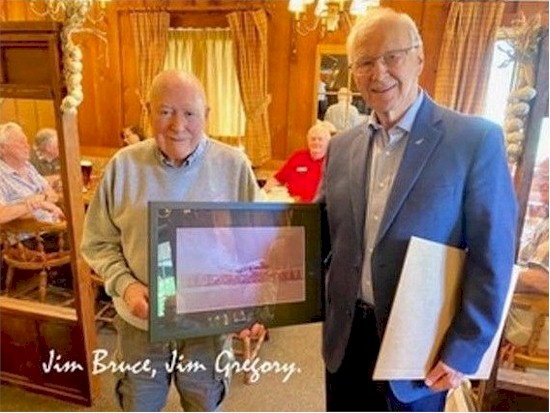 ---

Found in 'Above and Beyond' magazine
Issue dated August 1990
We went looking for your smiles and you certainly sent us some terrific ones! Here are a few samples.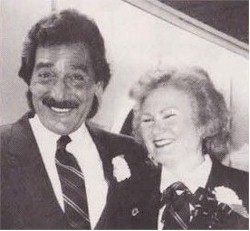 Here we have Phil Bruneau and Mary Ellen Kein at Newark Airport. Photo by Dotty Gibau.
---
Ronald Thebeau took this photo of the happy gang of the Moncton Cargo staff: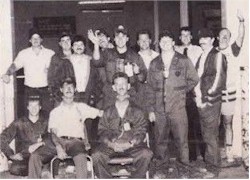 Back row, left to right: Jacques Maillet, Shawn Rafferty, Charlie Richard, Vaughan Dennis, Danny Boudreau, Frank Burns, Ryan Tingman, Serge Leblanc, Robert MacDougall and
Ron Poirier.
Front row, left to right: Jean Leblanc, Danny Blanchard and Vince Cormier.
---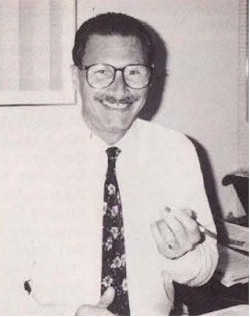 Janis Blake captured Bruce Deitsch in the New York Sales office.
---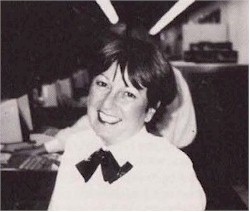 And Janice Hlady caught Lucy Dumas in a happy mood at the Miami airport.
---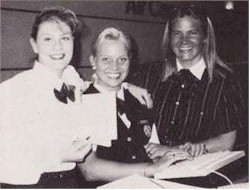 This happy trio are in the London sales office. Photo courtesy of Shirley Dunn.
Left to right: Caroline Gunning, Julie Willmott and Verena Spangenberg.
---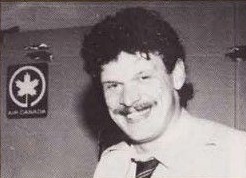 Thomas Hock sent in this photo of Edwin Bulitta from the Frankfurt Cargo office.
---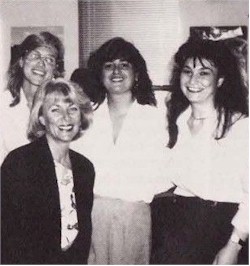 Mary Baxter submitted her photo of the Aeroplan staff.
Left to right: Catherine Moss, Lise Gendron, Rosa Murano and Maria DiMarco.