The Starship - Boeing 720
In the early 1960's, just before The Beatles arrived in North America, pop music seemed to be dominated by several 'Bobby's' (nothing to do with the London, England police force).
'Bobby' Darin, Goldsboro, Rydell, Vinton, Vee and Curtola (a Canadian) were the equivalent of modern day 'Boy Bands'.
What does this have to do with aviation? Among this list was a singer / TV host named Bobby Sherman who, after his music career, turned out to be quite an enterprising business man.
In 1973, Sherman and his manager purchased a Boeing 720, registered to 'Contemporary Entertainment' and converted it for the private use by music artists while on tour. Possibly the first aircraft ever configured specifically for rock bands. Today many airlines, including Air Canada's 'Jetz' , operate a fleet of specially configured aircraft for lease by entertainers, sports teams etc.
Registration N7201U, delivered to United Airlines in 1959, was the first Boeing 720 ever built. United Airlines wanted a short range B-707 for domestic routes, so Boeing built the modified model to supply their requirement.
The first band to lease the aircraft was Led Zeppelin for the North America leg of their 1973 tour (again in 1975). Followed by Elton John (four tours), Alice Cooper, Bob Dylan and The Band (I saw this show at the Montreal Forum), Deep Purple, The Allman Brothers (two tours), The Rolling Stones and Peter Frampton. Other lessees included John Lennon, Frank Sinatra, Sonny & Cher and Olivia Newton-John. Interesting that neither Jefferson Airplane nor later spinoff Jefferson Starship are among the bands in the list!
It is a shame that this aircraft was not preserved, we can only imagine the parties that it hosted! The Starship had several ownership changes from 1977 through 1979 until it went into storage and was dismantled for parts starting in July 1982.
Additional info and references:
The Starship at Wikipedia at Wikipedia
Full list of Boeing 720 fleet at rzjets.net
Histories on the B-720 at:
aerotime.aero/24240-boeing-720-first-flight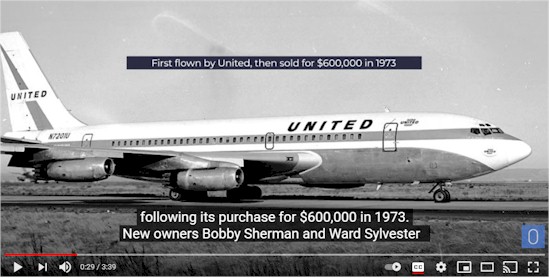 Click the image to view a YouTube Video by Simple Flying.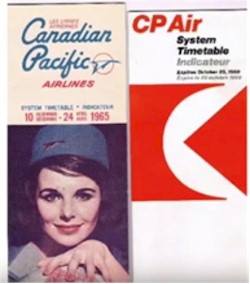 Our first 'Featured Video' has been posted on YouTube by Don Riep who lovingly narrates this concise video (7:05) history of Canadian Pacific Airlines.
Left and below are a few screen captures taken from the video.
Click any of the images to view.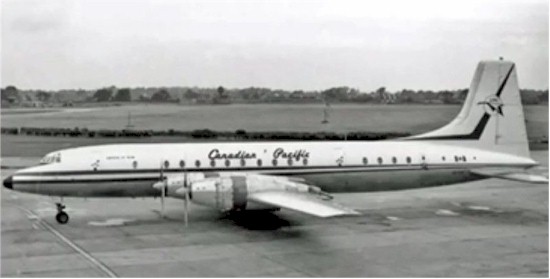 Bristol Britannia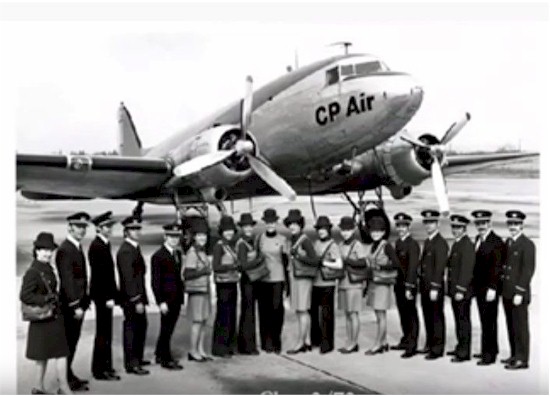 Class of '73
---
Our next video is posted by John Stewart of footage at Prestwick Airport, circa 1980's showing arrivals of a Wardair DC-10 and an Air Canada L-1011.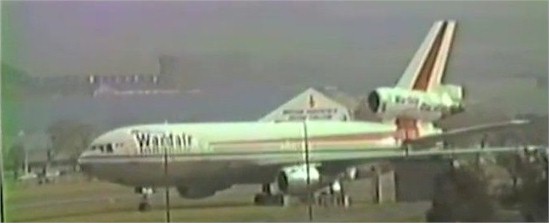 Our cartoon, by Dave Mathias, appeared in the "Between Ourselves" magazine issued June 1964.
The caption reads:
"Never mind what IATA will do if you don't charge excess - just remember I can replace you with a button!"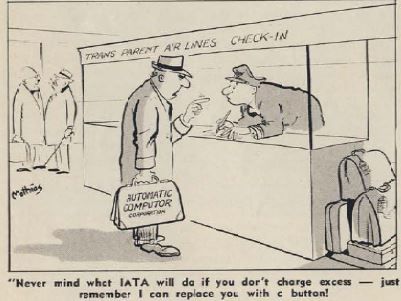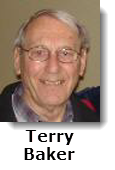 Terry Baker, co-founder of the NetLetter scours the internet for aviation related Trivia and Travel Tips for you, our readers, to peruse.
Answer for the mystery airline in 'Odds and Ends'.
BRA Braathens Regional Airlines was a Norwegian-owned Swedish airline founded in 2016 and one of the largest domestic airlines in Sweden.
The actual operators of all of its flights however are its sister companies Braathens Regional Airways and Braathens Regional Aviation. The brand BRA is the successor of Malmö Aviation and Sverigeflyg. The company has its headquarters in Stockholm. BRA suspended all operations on April 6, 2020.
Source:
Name this airline – answer in 'Terry's Trivia' below.
---
John Meaning sent us this -
I thought you would be interested in this story I found on MSN:
Celebrity Passengers and Caviar at 55,000 Feet: What It Was Like to Fly Concorde in the '70's.
View the Condo Nest Traveler site for the original story.
Very interesting,
John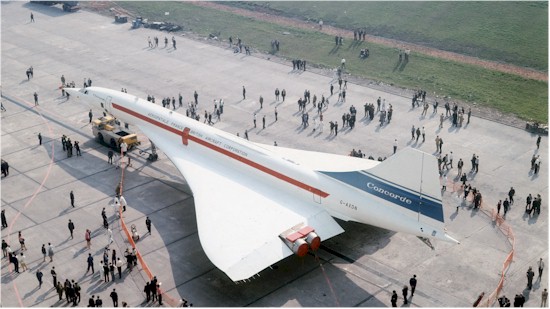 ---
A Canadian airline.
Perimeter Aviation was started in 1960 by William (Bill) J. Wehrle, as Canada's first private Instrument Flight Rating (IFR) school.
In 1964 Perimeter bought their first hangar at the Winnipeg International Airport to start servicing aircraft, and acquired a Beech 18 to begin flying charters.
By 1967, company offerings included a flight school, charter services, and an aircraft maintenance facility.
The year 1976 was important for Perimeter, the company was approached by Transair to purchase their northern interior flight routes along with two Twin Otter aircraft, which resulted in instant growth, forcing the company to expand from 25 employees to 100 almost overnight.
Source: perimeter.ca/about-us/history
---
On June 21, 2021, Transat AT announced the end of a special committee charged with reviewing takeover bids, adding that billionaire investor Pierre Karl Peladeau has withdrawn his offer to purchase control of the tourism provider due to lack of shareholder interest.
Source: Flightglobal.com