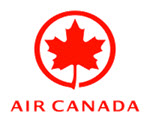 Many Air Canada retirees were surprised to receive a letter from Air Canada in June titled "Opt-out of Air Canada Pension Funding Regulations, 2014"
Many retirees thought that this meant their Pensions were in jeopardy.
You'll be happy to know that this is not the case
If you are a Pionairs Member and on their mailing list, you should have already received an information letter explaining this, if not, this is how Bruce Aubin, Director Chair Pensions Sub-Committee explained it...
"I am aware some of our members are confused with the Company letter of June 2015 informing them of its decision to OPT-OUT of the Air Canada Pension Plan Funding Regulations 2014" This election by the Company has no impact on the security of our pensions. In fact it may be beneficial as it confirms that our Defined Benefit pension plans have been fully funded for the last two years. The plans are now subject to the same PBSA ( Pension Benefits Standards Act ) regulations as other federally registered private corporations.".
If you're presently not a Pionair Member and you want to be updated on Pension and other News, you can join at: www.pionairs.ca