Raymonde de Laroche (August 22, 1882 – July 18, 1919) was a French pilot, thought to be the first woman to pilot a plane.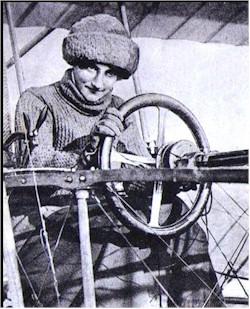 She became the world's first licensed female pilot on 8 March 1910. She received the 36th aeroplane pilot's license issued by the Aeroclub de France, the world's first organization to issue pilot licenses.
At the time, pilot licenses were only required for pilots operating aircraft for commercial purposes.