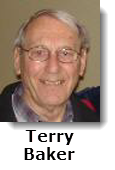 The Norwegian government plans to introduce the NOK80 ($9.65) tax on both departing domestic and international passengers this summer.
---
Many years ago, when I was a teenager, my friends and I would visit LHR to record aircraft registrations. In those days, most of the aircraft would have the airline name painted on the underbelly of their aircraft... I noted recently that Emirates Airline has their name on the underbelly of their aircraft.
(Looks like Aer Lingus paints their "bellys" too - Alan)
---
In NetLetter nr 1337 this section had several strange aircraft registrations - here is another one -
The aircraft on the Channel Islands register start with the number 2. This created the opportunity for Voltare to register one of their Bombardier Challenger 601 with 2-SEXY.