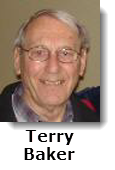 Departing or visiting the city of Toronto?
UP Express departs from both Union Station and Toronto Pearson International Airport every 15 minutes. Your journey takes just 25 minutes and you can enjoy WiFi with comfortable seating, power outlets, luggage racks and flight information displays. In February 23rd 2016 the cost was reduced from $27.50 CDN to $12.00 CDN 0ne Way.
The new NOK80 ($9.60) tax is paid by all passengers departing from Norwegian airports.
Here is an affordable trip to take your fancy as a retiree -
Etihad Airways "The Residence" comes with a living room, bedroom and private en-suite shower, 32 inch flat screen TV , a Savoy trained butler and meals from a dedicated chef on board with 120 possible combinations of meals to choose from and served on bone china together with Bollinger and other high end drinks in crystal glasses.
Including New York-Dubai-New York all for a measly US$75,000 pp.
(We, at the NetLetter, could not find any interline rate! - eds)