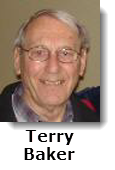 - More carriers and Business Class ZED fares are now available through www.myIDTravel.com on select carriers.
- United Airlines Employees are now required to use myIDTravel to purchase ZED fares and list for flights.
ZED fares in Business Class
- Aegean Airlines SWISS, LOT, Lufthansa, SAS and United Airlines now offer ZED fares in Business Class. These fares are subject to certain Conditions. More information can be found on the Employee Travel Site under News and Policies > ZED Personal Travel > General Guidelines Rules and Pricing.
- Reinstatement of ticketing agreements with Air Inuit and LIAT: Emplovees can now purchase ZED fares and Iist for flights.
- New ZED~ agreements with Frontier Airlines, Jet Blue, Virgin America and British Midland Regional.
Employee Travel are aware that many employees are eager to see interline agreements with COPA, TAP, as well as many others, and they are working hard to make that happen.
Check for regular updates in THE DAILY as new carriers come onboard.
(source The Daily is available at acaeronet.aircanada.ca) (We assume retirees are also eligible – eds).