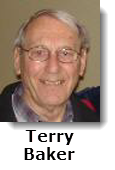 Terry Baker, co-founder of the NetLetter scours the internet for aviation related Trivia and Travel Tips for you, our readers, to peruse.
Canadian ULCC Jetlines postpones start-up date to December 2019. Aspiring Canadian ULCC Jetlines said its first day of revenue flights will be December 17 — later than its most recent plans, but for the first time pinned to a definitive date.
(Source: ATW Daily News April 5, 2019)
---
The early days, a Canadian review in 1946.

Mr. H. J. Symington, president of Trans-Canada Air Lines, in a review of the activities of the company during 1946, referred briefly to its history. Incorporated in April, 1937,

T.C.A. reached the stage of operating a full daily service between Montreal and Vancouver two years later. During the war years, in spite of the shortage of men and materials, it expanded, linking Canadian centres with Chicago, Cleveland, Duluth and Seattle. Trans-continental flights were increased to four a day in each direction and larger aircraft were purchased.

The Trans-Atlantic operation began in July, 1943, as the Canadian Government Trans-Atlantic Air Service, entrusted to T.C.A. It was designed primarily for the carriage of mails to and from the Canadian Forces overseas, and for urgent delivery of medical supplies and other equipment. When the war finished it developed into a fare-paying passenger service.

Within the next few months T.C.A. will assume full control under a wholly owned subsidiary company, Trans-Canada Atlantic Limited. A decline in air-mail traffic has given the company serious concern, particularly as the new contract with the Post Office department, which became effective in April, 1946, has resulted in decreased compensation for the carrier.
This contract is based on the amount of mail carried rather than, as formerly, on miles flown, so it is important that the transport of mail should be fostered and encouraged. In the United States this has been accomplished by a reduction in the air-mail surcharge. This diminishing mail revenue was the disappointing factor of the year's operations.
T.C.A. have had to face those increasing costs which normally attend great extensions of airline services, involving, as they do, the engagement of new personnel, their training and familiarization with new types of aircraft, as well as with the opening up of new offices, airfields and communications. These difficulties were accentuated by the failure in delivery of some new equipment due to the lack of materials arising from industrial strikes.
(Source: Flightglobal.com 1947 - 0048)

(Part two will be in NetLetter nr 1415 – eds)
---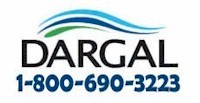 A sample of the deals from Dargal Interline.
7 Night Alaska - Holland America Line - ms Noordam
Jun 09 | More Dates...
Vancouver; Cruise Inside Passage; Ketchikan; Juneau; Skagway; Cruise Glacier Bay; At Sea; Seward (Anchorage); From: Inside: $329 Oceanview: $349 Balcony: $599 Suite: $999.

7 Night Alaska - Princess Cruises - Star Princess
July 14 - More Dates...
Seattle; At Sea; Ketchikan; Cruise Tracy Arm Fjord; Juneau; Skagway; At Sea; Victoria; Seattle;
From: Inside: $649 Oceanview: $699 Balcony: $1099 Suite: $1499.

---
Asia.

8 Night Asia - Princess Cruises - Diamond Princess
Jun 20 - More Dates...
Kobe; At Sea; Hakodate; Sakata; Kanazawa; Sakaiminato; Busan; At Sea; Kobe;
From: Inside: $479 Oceanview: $599 Balcony: $689 Suite: $1289.

14 Night Asia - Holland America Line - ms Maasdam
Aug 14 - More Dates...
Yokohama; Shimizu; Kobe; At Sea; Kochi; Cruise Kanmon Strait; Kanazawa; At Sea; Vladivostok; At Sea; Otaru; Hakodate; At Sea; Yokohama;
From: Inside: $1124 Oceanview: $1199.
---
Canada & New England.

11 Night Canada and New England - Oceania Cruises - Riviera
Oct 19 - More Dates...New York City; Newport; Boston; Bar Harbor; Bay of Fundy; Halifax; Sydney; Charlottetown; Cruise St. Lawrence River; Quebec City; Montreal; From: Balcony: $1925.
---
Caribbean.

5 Night Caribbean - Carnival Cruise Lines - Carnival Valor
Sep 09 - More Dates...
New Orleans; At Sea; Cozumel; Progreso; At Sea; New Orleans;
From: Inside: $239 Oceanview: $265 Balcony: $373 Suite: $609.
---
Europe.
9 Night Europe - Norwegian Cruise Line - Norwegian Getaway
Jul 31 - More Dates...Copenhagen; At Sea; St. Petersburg; Helsinki; Tallinn; Nynashamn (Stockholm); Visby; At Sea; Copenhagen;
From: Inside: $999 Oceanview: $1099 Balcony: $1249.
12 Night Europe - Royal Caribbean International - Brilliance of the Seas
Jun 24 | More Dates...
Amsterdam; At Sea; Skagen; At Sea; Tallinn; St. Petersburg; Helsinki; Stockholm; At Sea; Copenhagen; At Sea; Amsterdam; From: Oceanview: $1210 Balcony: $1330.
All prices are in USD
For more information on these & other Dargal Interline specials.
Call Toll Free: 1-800-690-3223. International Toll Free: (country code)-800-2832-7425
Suite 200-1632 Dickson Ave Kelowna BC V1Y 7T2.