Additional Hockey photos from John Rodger -
Chuck Taylor sent me these a couple of days ago. He played on the YYZ teams but he didn't mention the name of the team. These photos are from 1963. That was the year I had my knee operation so I am not in uniform. I am in street clothes on the left in the photo below.
---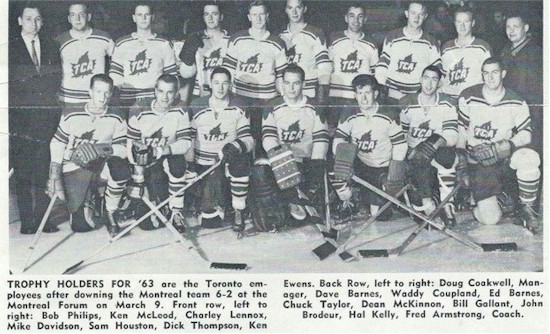 ---
Editors' Note: We found John's submitted photos along with the trophy presentation image (below) in 'Between Ourselves' issue No. 256 from April 1966.